America's First Nutcracker
A Landmark Artistic Experience.
This is the first. The original. The rest, as they say, is history.
Salt Lake City is home to America's first and longest running version of The Nutcracker. Created by Ballet West's founder Willam Christensen (Mr. C), the production set to Tchaikovsky's moving score, magical costumes, and fairytale sets, combine to create one of the most visually stunning productions of The Nutcracker in the world today.
Mr. C's vision in choreography sparked a cultural and artistic phenomenon that has lasted nearly 80 years. Born in Brigham City, Utah, Mr. C received ballet training from his uncle and later went on to change the face of dance in the United States.
After dancing with vaudeville, Mr. C founded the San Francisco Opera Ballet and introduced the world to The Nutcracker in 1944. He later moved to Salt Lake City along with his choreographed production and, since 1955, Mr. C's The Nutcracker has been the centerpiece of Salt Lake City's holiday festivities.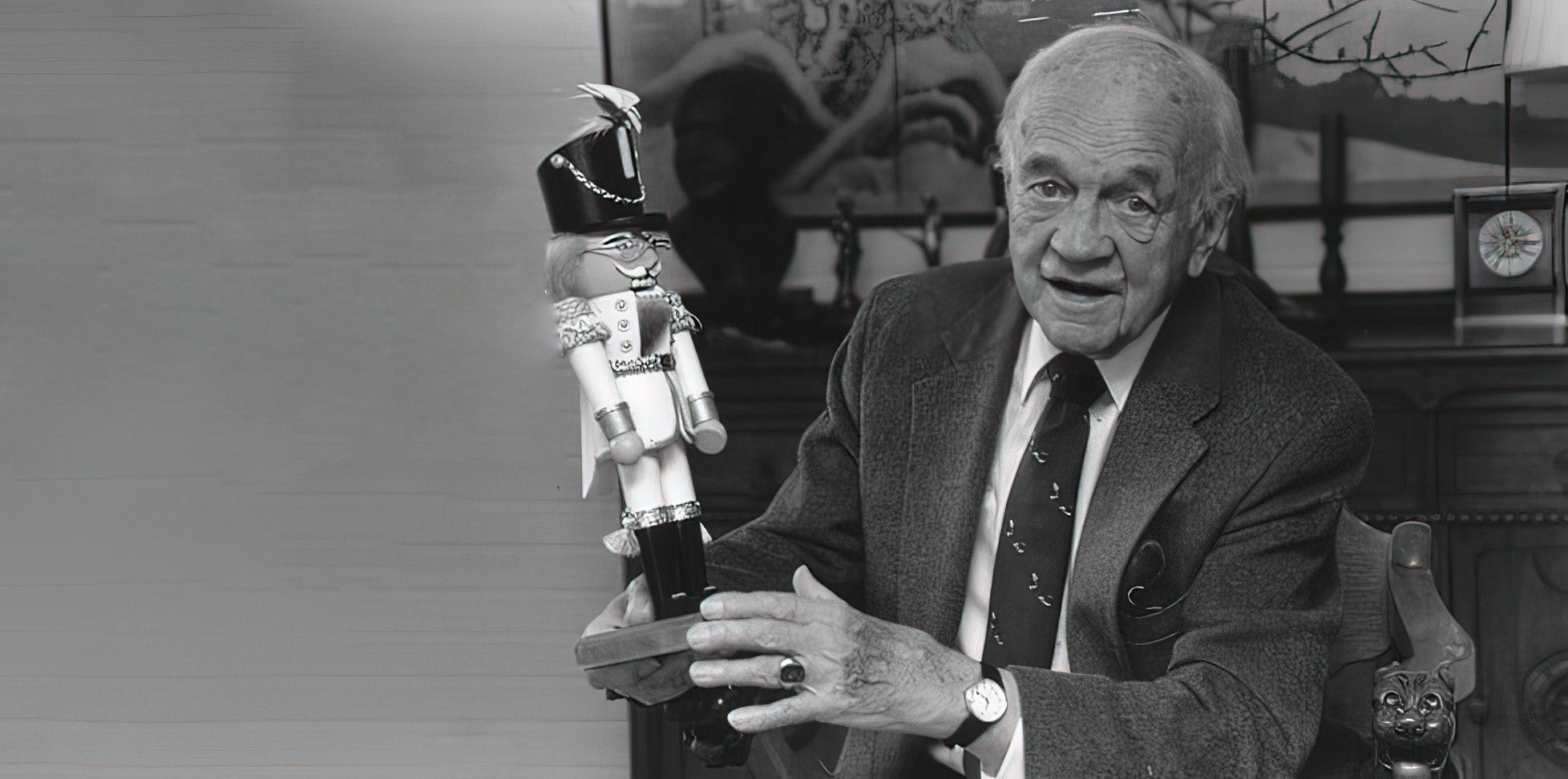 "You can call us fools or pioneers. But we did things with a dream, not knowing the results of the dream."
- Mr. C
Did You Know?
More than 300 children participate in the production run of The Nutcracker each season, with 75 children in every performance. When a reporter asked Willam Christensen for how many years The Nutcracker would be staged, he responded, "It will go on for as long as there are children." Every holiday season at the Janet Quinney Lawson Capitol Theatre in Salt Lake City, Utah, his point is proven. After over three quarters of a century, his production thrives.
Ballet West's The Nutcracker received new sets, costumes, and special effects in 2017, thanks to a generous grant by the George S. and Dolores Doré Eccles Foundation.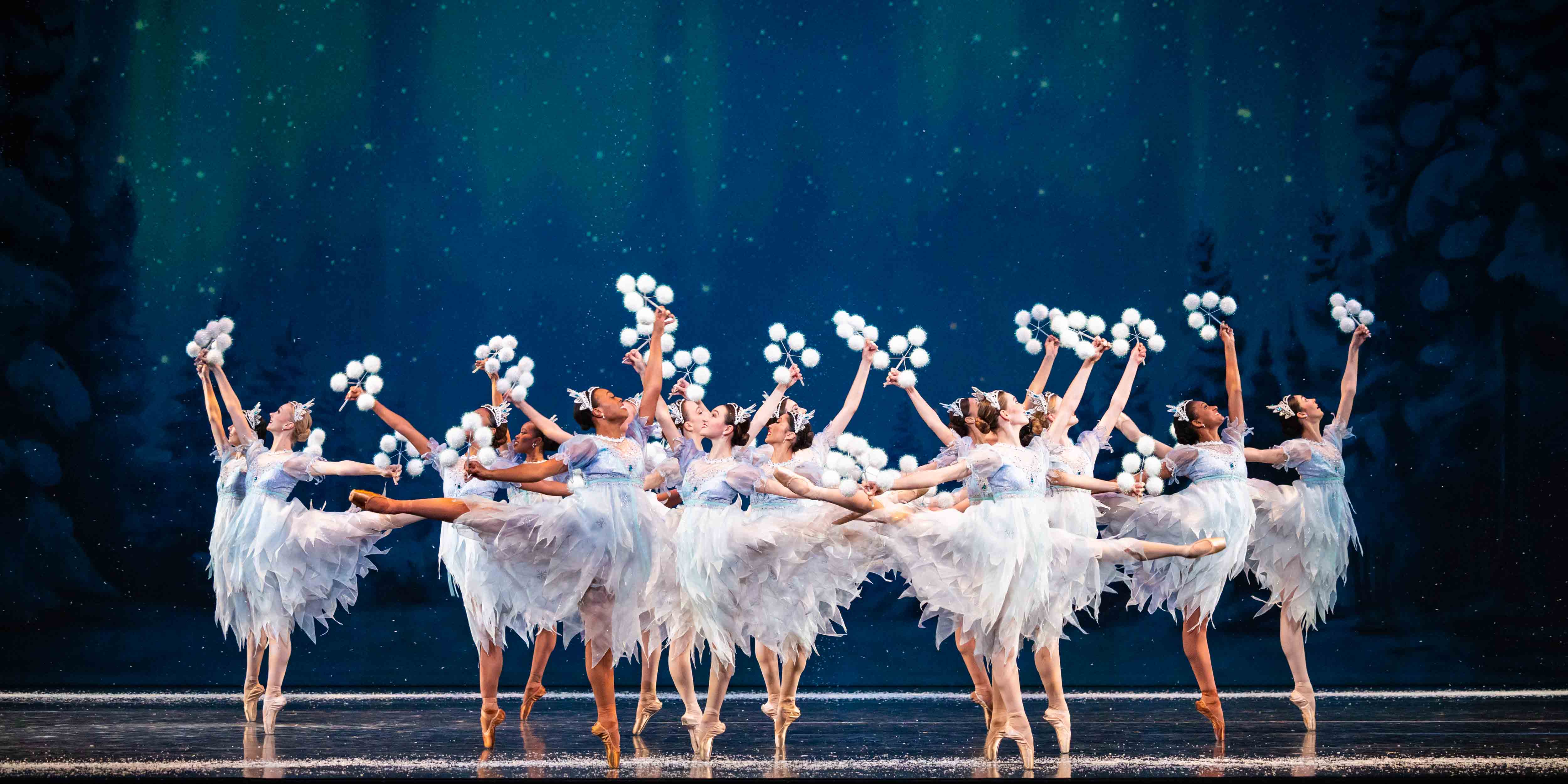 "One of the Best Productions I have ever seen"
 - The New York Times' principal dance critic after crossing the country to review every production of The Nutcracker in America.
The Nutcracker Through the Years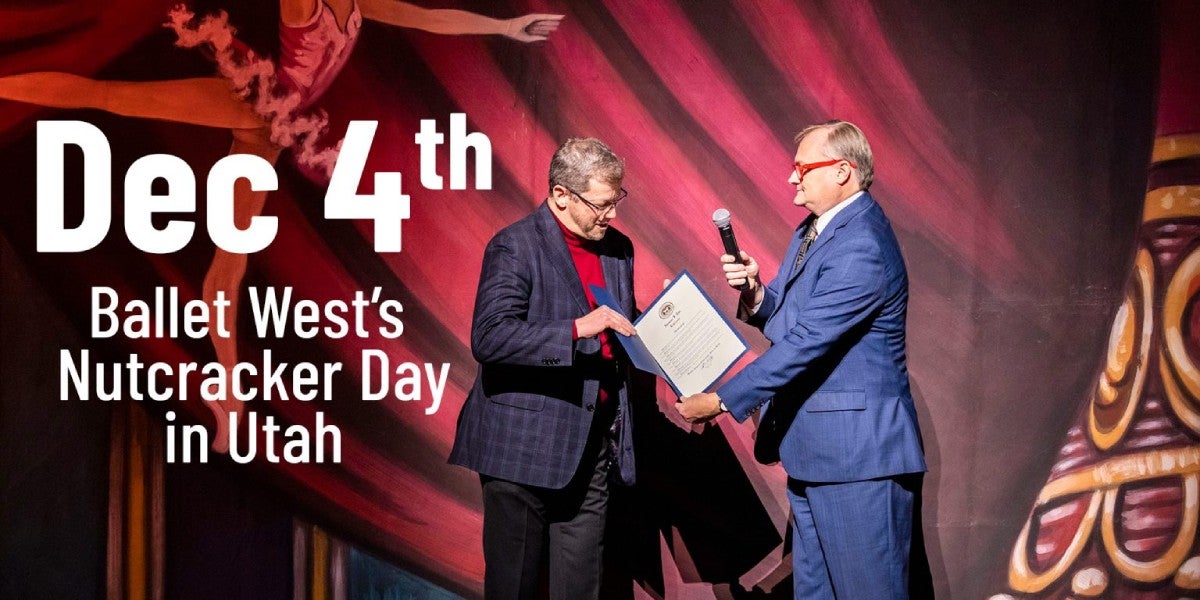 Utah Gov. Cox recognizes America's First Nutcracker
Gov. Spencer J. Cox declared Dec. 4, 2022 as Ballet West's Nutcracker Day in Utah – celebrating America's 1st and longest-running Nutcracker. Mike Mower, Senior Advisor to Governor Cox delivered the declaration to Ballet West Director Adam Sklute on stage at the Janet Quinney Lawson Capitol Theatre.